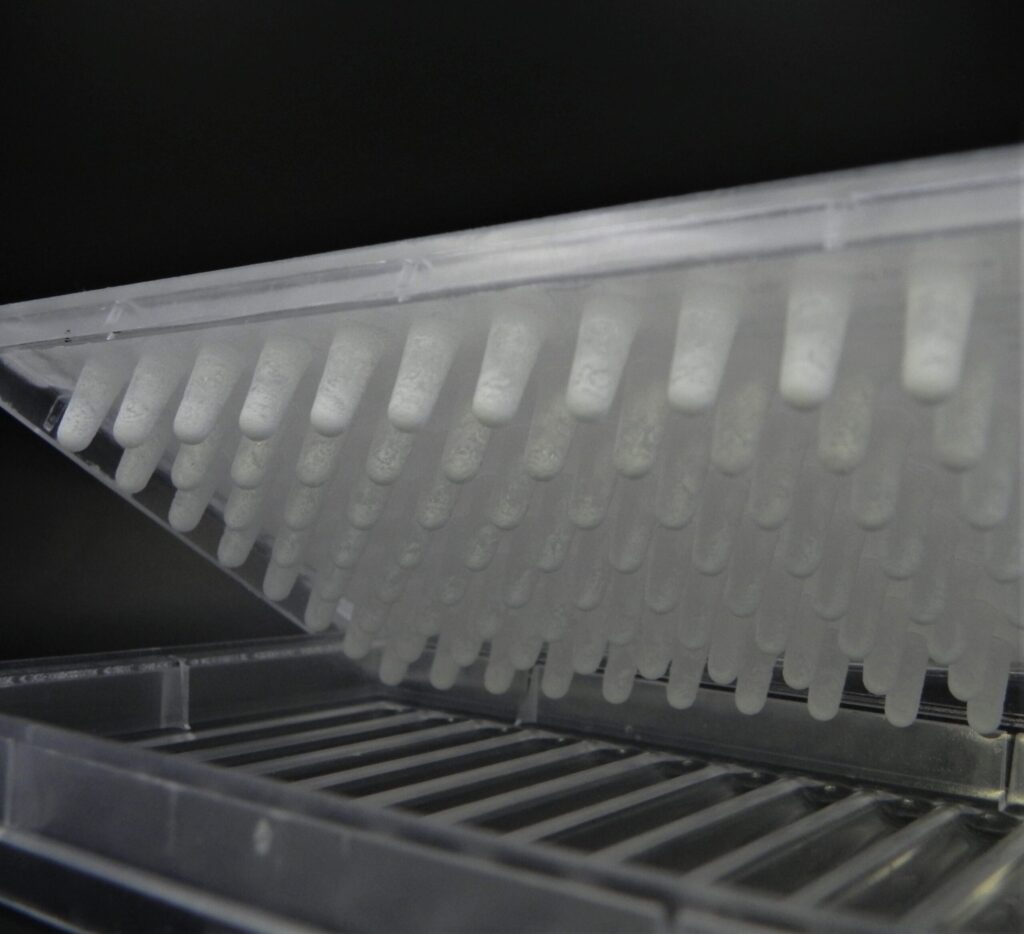 Our biofilm products are tested, reliable and effective, so much so we use them in our contract research.
Innovotech has a broad range of biofilm products that address the issue of biofilms within a number of different industries, including commercially available products in a variety of market segments.
We offer Biofilm Assay Kits available in different configurations based on coatings and base types:
If you would like further information about our biofilm products please contact us.
InnovoSIL™ antimicrobial silver compounds are a family of novel and very effective antimicrobial agents ideally suited to coating onto or incorporating into medical devices.
Innovotech's matrix-driven experimental systems allow for rapid high throughput screening and antimicrobial R&D for a variety of systems and applications.
The MBEC Assay® Kit is a high throughput screening assay used to determine the efficacy of antimicrobials against biofilms of a variety of microorganisms.