Antimicrobial Contract Research Services
With 40+ years of collective microbiology experience, we provide full-service antimicrobial contract research and antimicrobial testing.
Our test services include: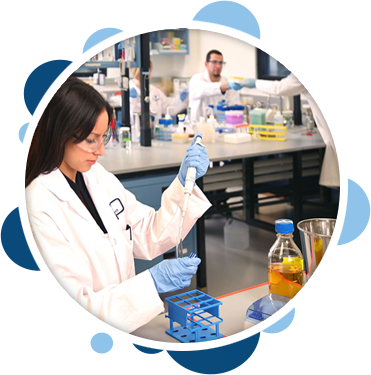 Biofilms are
responsible for
60%
of all infections
Utilize our Experienced Driven Contract Research Team
Our state-of-the-art lab is equipped to perform antimicrobial testing under aerobic, anaerobic, and microaerophilic conditions.
Our research team has experience with in vitro testing in a variety of fields including agriculture, oilfield, and medical devices.
We offer a variety of standardized assays, as well as fully customized testing to suit your needs.
Our experience helps reduce the time required to get the data needed to bring your product to market.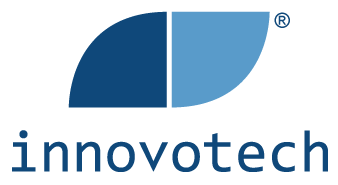 From standardized assays to fully customized testing designs, at Innovotech, our goal is to support antimicrobial product development from the initial concept to regulatory submission and beyond.

Our contract research simplifies biofilm research.
The following are some standardized antimicrobial assays we offer:
---
Minimum Inhibitory Concentration
(MIC; CLSI M07)
The MIC; CLSI M07 method is used to assess the susceptibility of actively growing cells to antibiotics and antimicrobial agents. It is a great first step in determining the efficacy of an antimicrobial agent.
MIC analysis is a high-throughput method to determine the concentration of an antimicrobial agent or disinfectant required to prevent microbial growth, providing information that is crucial for understanding the feasibility and costs associated with using a particular antimicrobial agent or disinfectant.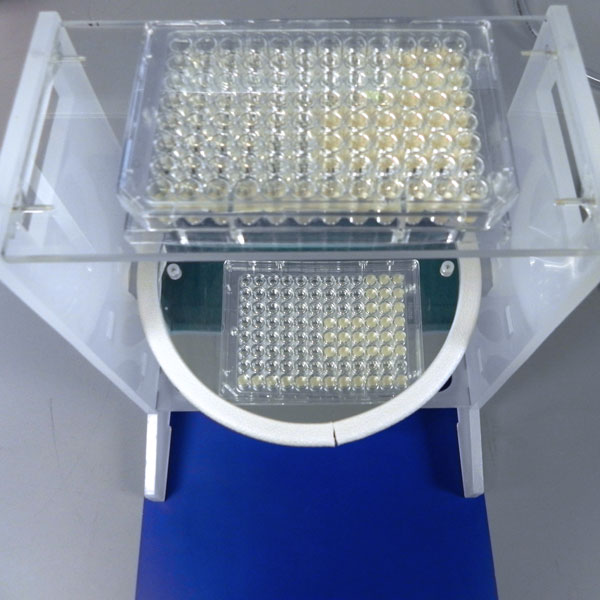 ---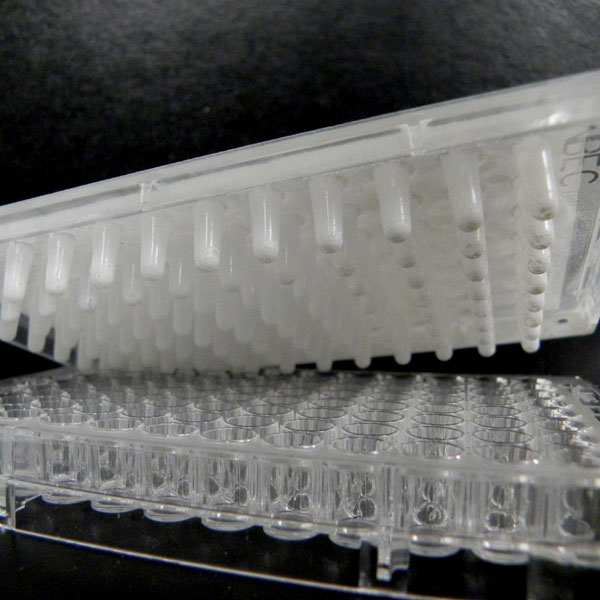 Minimum Biofilm Eradication Concentration
(MBEC; ASTM E2799)
The MBEC Assay® method (ASTM E2799) helps to quantify the effectiveness of antimicrobial agents.
Biofilms may occur in the context of chronic wounds, implanted medical devices, pipelines, high-touch surfaces, and various hard-to-reach locations. It is well established that microbes growing in a biofilm may be as much as 100, or even 1000, times less sensitive to antimicrobial agents and disinfectants.
The MBEC Assay® method provides a high throughput approach to determining the concentration of antimicrobial agent or disinfectant required to eliminate an established biofilm. This information is useful for determining the feasibility and costs associated with using your antimicrobial agent to remove existing biofilms.
---
Antibacterial Testing of Textile Materials
(TM100)
The TM100 method, from the American Association of Textile Chemists and Colorists (AATCC), provides a quantitative procedure for evaluating the antimicrobial activity of textiles or fabrics.
Antimicrobial agents may be added to fabrics to reduce odors, or to reduce the risk of cross-contamination and disease transmission. TM100 is a standardized method for comparing the antimicrobial activity of treated or coated fabrics. Following a contact time relevant to the application, the quantity of surviving microbes in the test fabric are compared to the quantity of microbes recovered from a similar control fabric to determine the degree of killing achieved. This testing may also be combined with simulated wear and/or wash testing, to determine whether or not the antimicrobial remains active for the useful life of the product.
Biofilms are
responsible for
60%
of all infections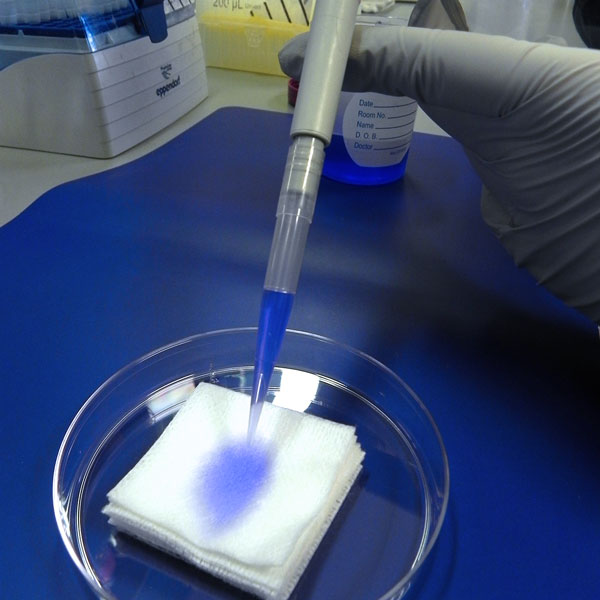 ---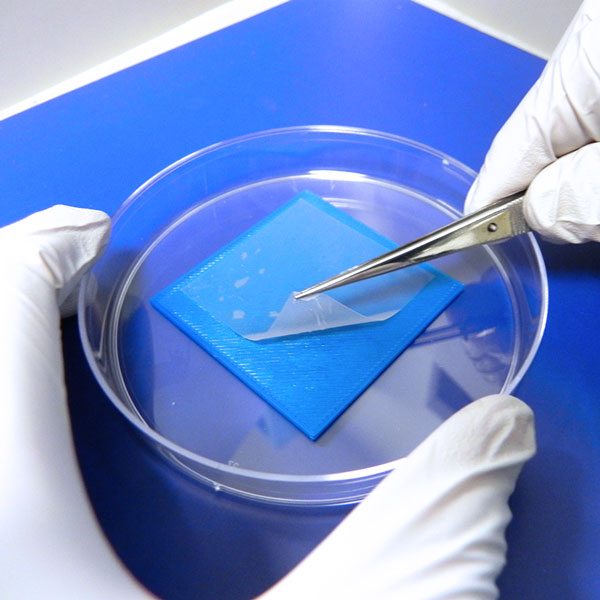 Antimicrobial Activity of Plastics and Non-Porous Surfaces
(ISO 22196)
ISO 22196 provides a quantitative and reproducible method to determine the antimicrobial activity of treated plastics and other non-porous materials.
Antimicrobial agents may be coated onto, or incorporated into, various hard materials. These may then be used for: building materials, such as flooring, countertops, concrete and paint; medical devices, such as catheters, wound dressings and stents; or high touch surfaces, such as door knobs, light switches, and touch screen covers, to prevent the spread of infectious diseases. ISO 22196 provides a standardized method for quantifying the antimicrobial activity of these hard materials.
---
Antimicrobial Effectiveness Testing
(USP 51)
This procedure provides a reproducible way to determine the effectiveness of antimicrobial preservatives that have been added to aqueous pharmaceutical products.
The addition of preservatives protects liquid products against the growth of microorganisms introduced after the manufacturing process. This is particularly important for aqueous products in multi-use packaging (i.e., nasal sprays, eye drops, etc.). USP51 provides a standardized method to assess the antimicrobial efficacy of these products when challenged at room temperature for extended periods (up to 28 days). This assay uses a wide variety of microorganisms to provide a broad-spectrum understanding of the antimicrobial efficacy.
Biofilms are
responsible for
60%
of all infections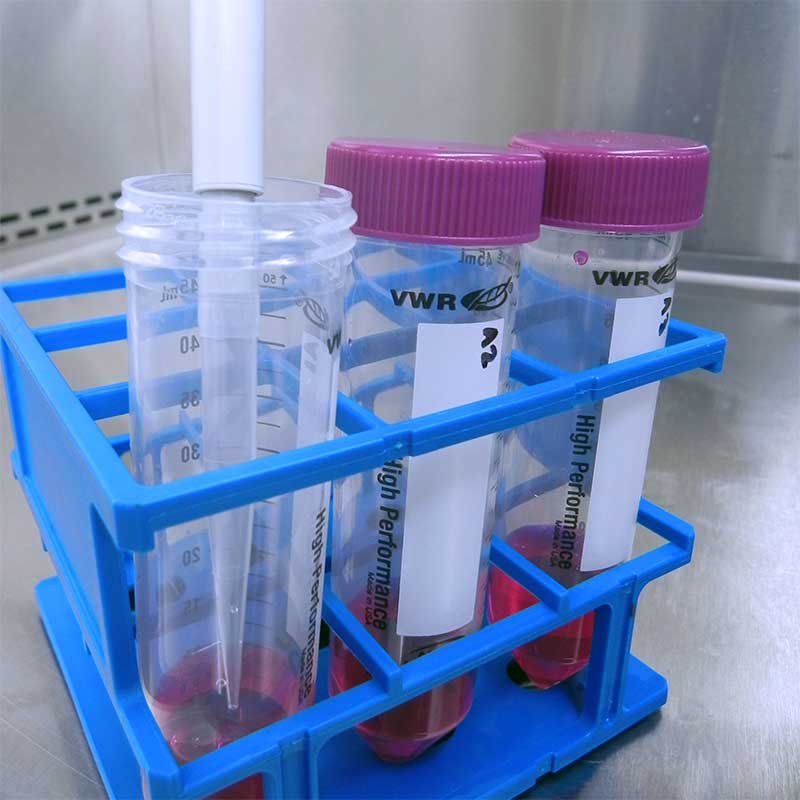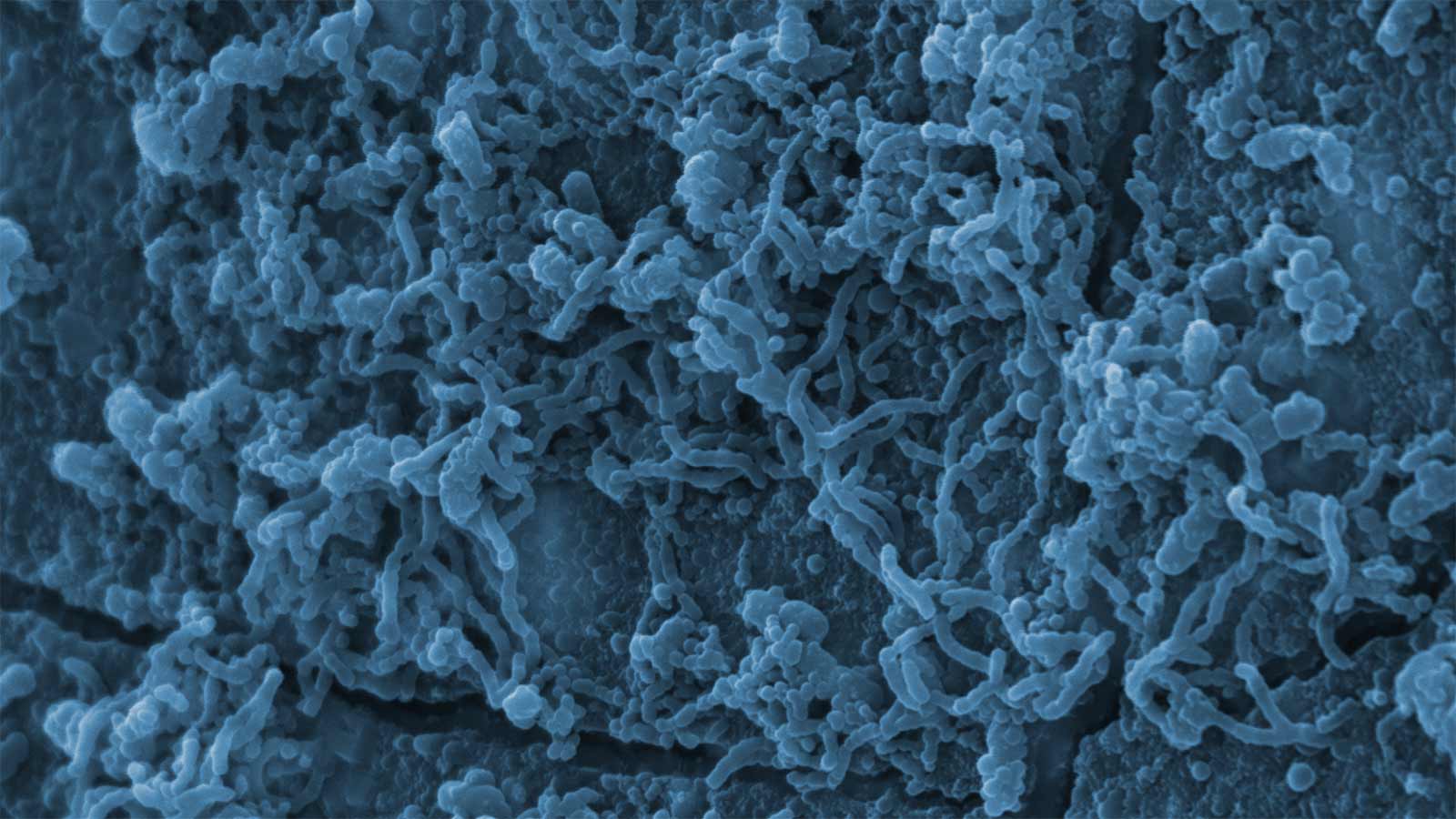 Customized
Biofilm Contract Research & Testing
Standardized assays are just the beginning of what Innovotech has to offer. While standard assays provide an excellent way to compare different products and formulations and allow for the generation of reproducible results between laboratories, they rarely take into account the conditions that a product will be exposed to while in use. Increasingly, regulatory agencies want to see testing performed under conditions that mimic real-world scenarios. With 40+ years of collective microbiology experience, we specialize in developing platforms to reproducibly test finished medical devices.
Our Research Experience
Innovotech is recognized worldwide for expertise in testing & product development for antimicrobial/antibiofilm activity. We provide testing solutions for numerous industries, including:
Medical Devices
Oil & Gas
Agriculture
Construction
Hospitals
Our antimicrobial contract research team has worked to provide clients with antimicrobial testing of a variety of materials and surfaces including:
Textiles (scrubs, masks, etc.)
Finished medical devices (i.e., catheters, stents)
Metals
Gels
Wound dressings
We are equipped to perform antimicrobial testing on nearly any surface.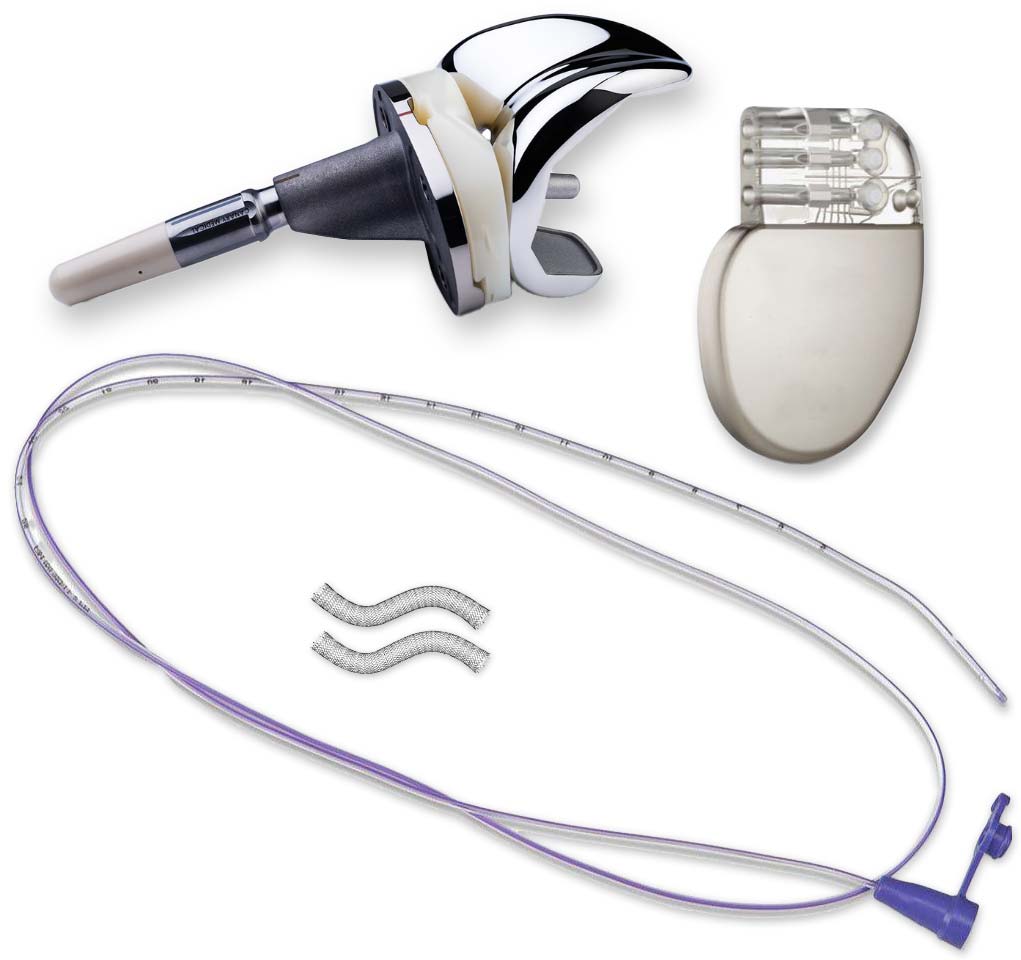 Get fast, reproducible test results.
Our contract research team has helped over 100 companies deliver on their products and services. We have 40+ years of experience working with Chemical, Oil & Gas, and Medical industry partners to help combat biofilms in their particular fields.
Why choose Innovotech as your biofilm contract research partner? Because we offer:
Guaranteed price quotes
Guaranteed confidentiality
Guaranteed timelines
A reputation you can trust
Cost-effective testing options
Reproducible, reliable, and rugged assays
Innovotech also offers a range of
biofilm products and services that help simplify research and testing.