ISO 22196 provides a quantitative procedure to determine the antimicrobial activity of treated plastics and other non-porous materials.
This method may be used to test building materials (i.e., flooring, countertops, concrete etc.), as well as materials to be used in medical devices (i.e., plastics infused or coated with antimicrobial agents).
The ISO 22196 test is performed by inoculating a small coupon of the test material with a microbial suspension, covering the inoculum with a thin flexible film, and incubating for a 24-hour challenge period. Following the challenge, the remaining microbes are recovered and quantified. The degree of killing is determined compared to a control coupon made of material that does not have any antimicrobial activity, as well as the initial inoculum.
While this method provides a reproducible way to assess antimicrobial activity, it is not intended to accurately replicate "real world" contamination events that may occur. By utilizing a 24-hour challenge time, spreading the inoculum over a large surface area relative to the volume, maintaining a wet environment throughout the challenge, and using a high challenge temperature (35oC), the conditions of this assay are capable of identifying low-level antimicrobial activity. This method provides an excellent way to compare different products and formulations. However, it may be necessary to perform additional testing, including pre-conditioning in simulated environments, in order to understand how the product will perform under real-world conditions. Pre-conditioning conditions are specific to each product, are dependent on the product's intended use, and can be performed as part of our customized testing.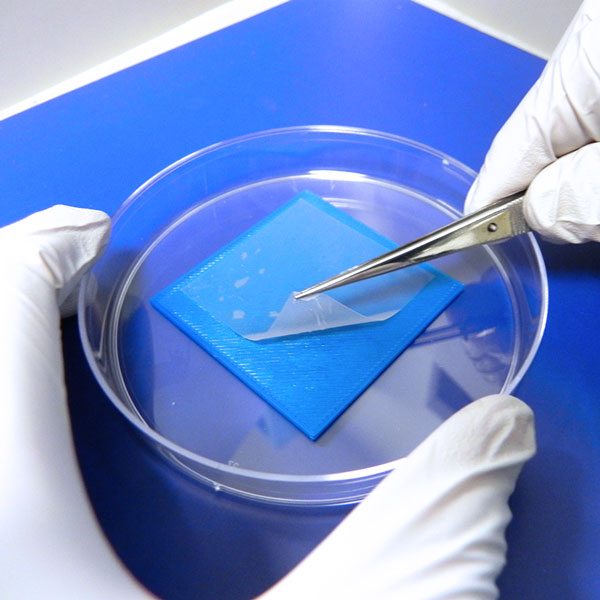 Utilize our Experienced Team:
40+ years of collective experience.
Knowledge to test a wide range of products.
Experience testing under aerobic, anaerobic and microaerophilic conditions.
Experience testing bacterial and fungal strains.
Experience testing medical devices, textiles, as well as agricultural and oilfield products.
---
See Innovotech's testing methods: