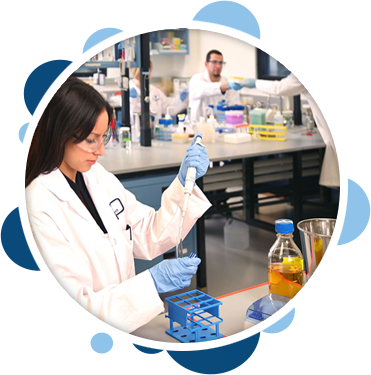 Antimicrobial Contract Research
Our Contract Research team has helped over 100 companies deliver on their products and services. We have over 40 years of experience working with Chemical, Oil & Gas, and Medical industry partners to help combat biofilms in their particular fields and with their surfaces and devices.
Why choose Innovotech as your research partner? Well, simply because we have the knowledge and the experience. Innovotech offers
Guaranteed Price Quotes
Guaranteed Confidentiality
Guaranteed Timelines
A Reputation You Can Trust
Our Assays are Reproducible, Reliable, Rugged, and Cost-Effective.
MBEC Assay® Solutions
Innovotech's biofilm products are at the leading edge of the industry. The MBEC Assay® solutions we provide are fast, effective, and accurate. Our experienced team can help you run your assays with:
Minimal Equipment Requirements
Minimal Technical Requirements
Multiple Formats and Repeats
Internal Controls
Multiple Organism Capability
Biofilms are responsible
for 80% of clinical infections
Innovotech
From standardized assays to fully customized testing designs, at Innovotech, our goal is to support antimicrobial product development from the initial concept to regulatory submissions. We have: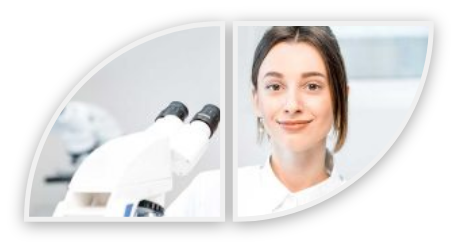 Experience testing under aerobic, anaerobic and microaerophilic conditions.
Experience testing bacterial and fungal strains.
Experience testing medical devices, as well as agricultural and oilfield products.
Call (780) 448-0585 to get started.
Abbotsford
Barrie
Brampton
Burnaby
Calgary
Cambridge
Coquitlam
Edmonton
Gatineau
Greater Sudbury
Guelph
Halifax
Hamilton
Kelowna
Kingston
Kitchener
Laval
London
Longueuil
Markham
Mississauga
Montreal
Oakville
Oshawa
Ottawa
Quebec City
Regina
Richmond
Richmond Hill
Saguenay
St. Catharines
St. John's
Saskatoon
Sherbrooke
Surrey
Terrebonne
Thunder Bay
Toronto
Trois-Rivières
Vancouver
Vaughan
Victoria
Waterloo
Windsor
Winnipeg
Wood Buffalo
Woodbridge
York
Yellowknife
Alabama
Alaska
Arizona
Arkansas
California
Colorado
Connecticut
Florida
Georgia
Hawaii
Idaho
Illinois
Indiana
Iowa
Kansas
Kentucky
Louisiana
Maine
Maryland
Massachusetts
Michigan
Minnesota
Mississippi
Missouri
Montana
Nebraska
Nevada
New Hampshire
New Jersey
New Mexico
New York
North Carolina
North Dakota
Ohio
Oklahoma
Oregon
Pennsylvania
Rhode Island
South Carolina
South Dakota
Tennessee
Texas
Utah
Vermont
Virginia
Washington
West Virginia
Wisconsin
Wyoming
Albania
Andorra
Armenia
Austria
Azerbaijan
Belarus
Belgium
Bosnia and Herzegovina
Bulgaria
Croatia
Cyprus
Czech Republic
Denmark
Estonia
Finland
France
Georgia
Germany
Greece
Hungary
Iceland
Ireland
Italy
Kazakhstan
Kosovo
Latvia
Liechtenstein
Lithuania
Luxembourg
Malta
Moldova
Monaco
Montenegro
Netherlands
North Macedonia
Norway
Poland
Portugal
Romania
Russia
San Marino
Serbia
Slovakia
Slovenia
Spain
Sweden
Switzerland
Turkey
Ukraine
Innovotech: The right choice for all your antimicrobial needs.
Let us be your research partner!