To date, MBEC Assay® testing has been featured in 100s of peer-reviewed publications. The MBEC Assay® method is now approved by ASTM (E2799-17).
MBEC Assay® testing provides the following:
Qualitative data package (MIC, MBC, MBEC)
Quantitative data package (log reduction)
Quorum Sensing Inhibitor testing
Synergy testing
MBEC Assay® lids can be coated with

poly-L-lysine,
hydroxyapatite,
cellulose,
titanium dioxide
and custom coatings to fit your needs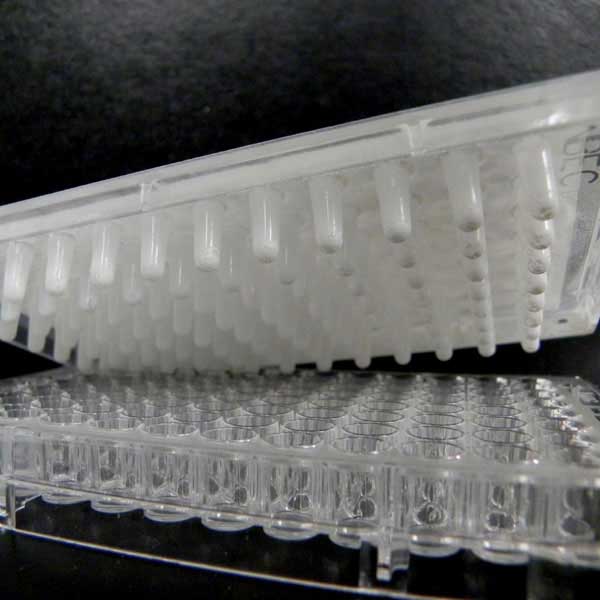 Utilize our Experienced Team:
40+ years of collective experience.
Knowledge to test a wide range of products.
Experience testing under aerobic, anaerobic and microaerophilic conditions.
Experience testing bacterial and fungal strains.
Experience testing medical devices, textiles, as well as agricultural and oilfield products.
---
See Innovotech's testing methods: